Emma Guns riding a cock
Emma Guns is a regular here, as you've seen her many times before. As you know she started with some very sexy nude shoots and then stepped it up in every shoot going to, soft core, some light BDSM and even fisting. So today her and a couple of friends take a wild ride with their pussies on a guy's big cock. Hope you enjoy this awesome update. Bye!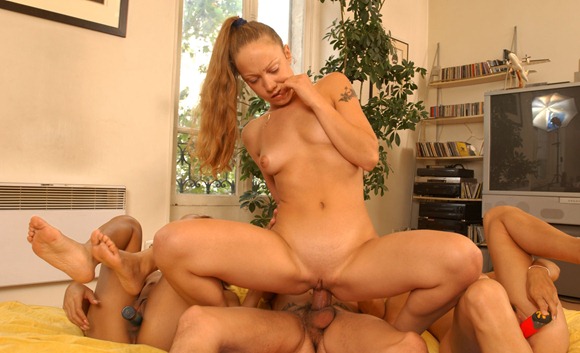 Check out this cute teen riding a big cock!